Infrastructure
HIGH-QUALITY HARDWARE
---
The fastest solid-state disks to make sure the access to your data is quick. Guaranteed performance and safely stored using RAID.
Get guaranteed consistent performance and efficiency. Feel free to use your Intel CPU Cores 24/7 without any limits since we do not oversell.
Using several 10 Gbps uplinks with multiple levels of redundancy, our data centers have more than enough bandwidth reserves.
Main features
UNLIMITED CONTROL
---
Our powerful cloud servers are perfect for 99% of the applications or development environments. Enjoy the endless possibilities with unlimited control and stability.
Deploy applications instantly
Don't like to wait for the installation of a web control panel? Or something else that takes ages to install and configure?

We have got you covered. Feel free to use the images with applications ready-to-use with a single click.

Do you want something else that it's not available yet? Ask us to add it!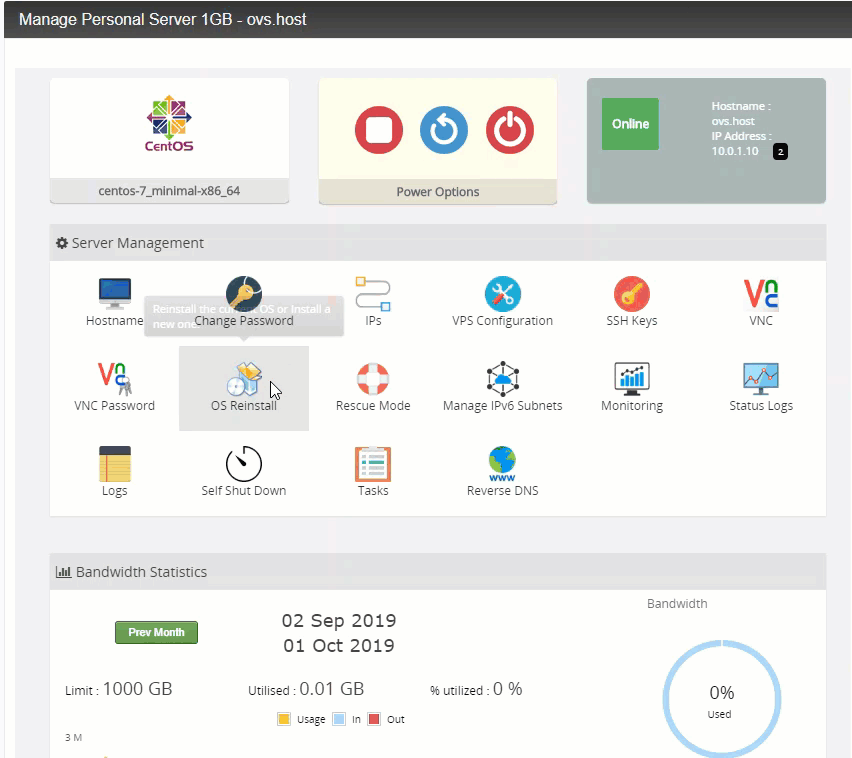 Virtual KVM/IP
Messed with your network settings and can't get into your server?

Our Virtual KVM/IP allows you to remotely control your server like if you were in front of it.

Even if the network is disabled or you have blocked yourself in the firewall, you can get into your server to fix it.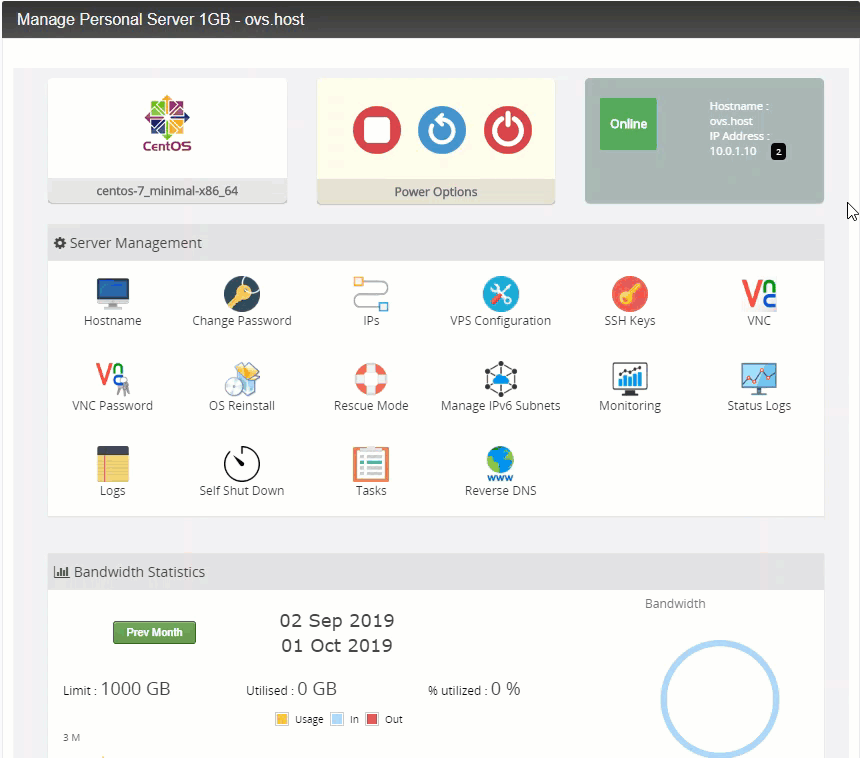 Rescue Mode
The rescue mode allows you to quickly boot your server even when the operating system doesn't boot anymore.

Once the rescue mode starts, you can connect via SSH or use the Virtual KVM/IP to get into your server.

Recover from whatever critical errors are preventing the system from booting correctly or backup your most recent data before reinstalling the system - the choice is entirely yours.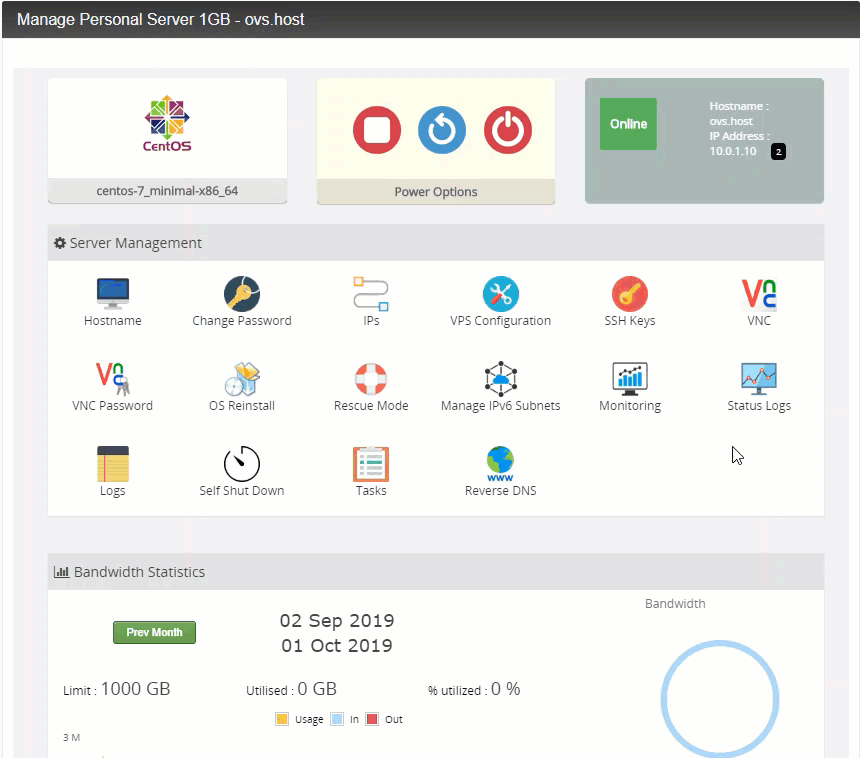 Control your servers using an API
Developers can control and integrate a server with their applications or services using an API.

View the API documentation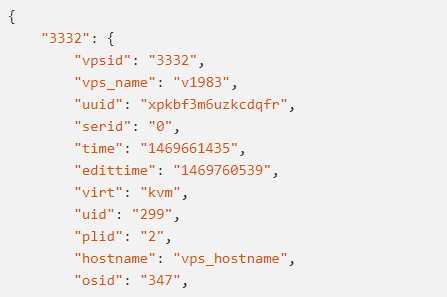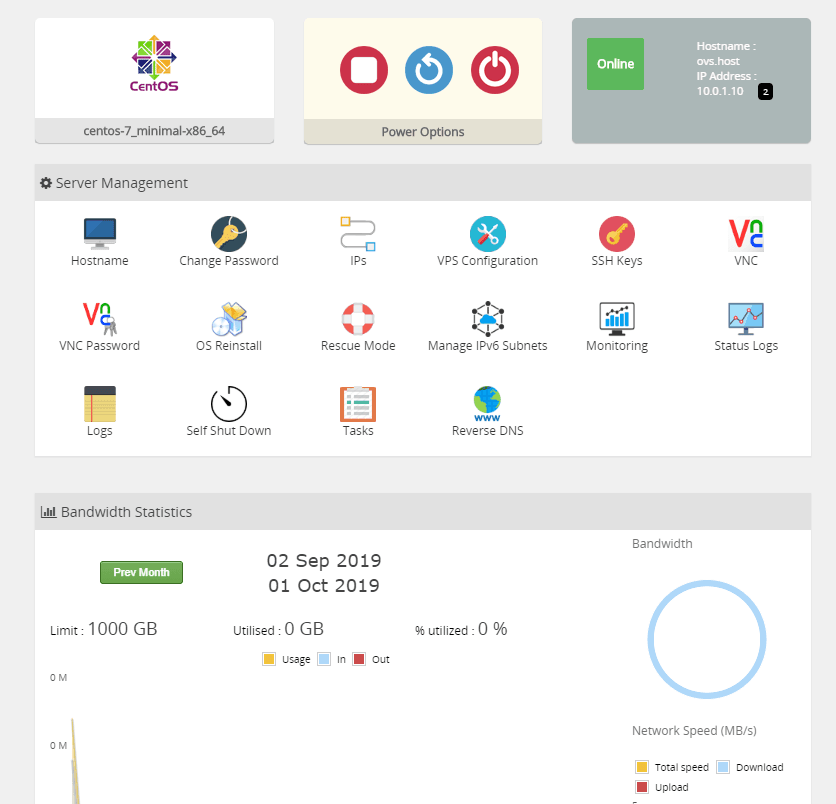 Control Panel
Many features are available with a single click. Boot, reboot, power off, or reinstall using an image.

Want to install the system from scratch? Feel free to select an ISO to install the operating system of your choice and customize it your way. Did you know that you could encrypt the storage device this way?

You can also change the boot order, the keyboard layout, the storage type, the network interface type, and so much more.

The development is constant to keep adding new features.
Additional features
SECURE YOUR DATA USING ENCRYPTION
---
Deploy in seconds the Linux distribution you prefer (Debian, Ubuntu, CentOS, Fedora and so on). You may also customize your installation using an ISO and fully encrypt your data.
Clone Virtual Servers
Using a simple command on our rescue mode feature, you can easily import a server or a virtual server using the same virtualization type from your development lab or anywhere else.
Scaling
Upgrade or downgrade instantly with a few clicks to handle increases in traffic - even if you have paid for a year to gain a discount.
Two-Factor Authentication
Increase the security of your account by requiring an additional authentication form.
IPv6 Support
Native IPv6 support is available instantly and free of charge with a few clicks.
DNS Manager
If you don't want to use your DNS servers, you can use ours to create your personalized nameservers at no extra cost.
Optional Services
Everything you need for your cloud server
---
GET STARTED WITH A CLOUD SERVER YOU CAN TRUST